Had a nice 5-6″ of snow at the farm this weekend. Really beautiful watching it snow and going for long walks.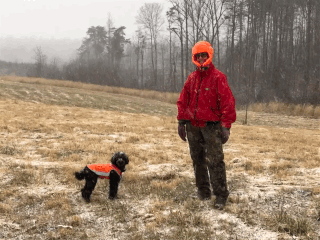 Plowed the driveway, Patty made frittata from FGF eggs and CSA spinach and greens…delicious.
Patrick came down and brought his snowboard so I pulled him around behind the ATV, nice video below.