We got somewhere between 12-16″ of snow on Monday, honestly I was NOT expecting it. Didn't bother to prep the attachments on the tractor (loader on the front, back blade on the rear), didn't verify snow blower, didn't get the snow shovels ready, didn't make sure alternative heating fuel was full (kerosene and petroleum equipment), didn't fill up gas cans, etc. Well it all went south when the power went out at 8:52am on Monday. Roads were pretty much impassable the rest of the day due to the heavy snow, but mostly due to a massive quantity of downed trees.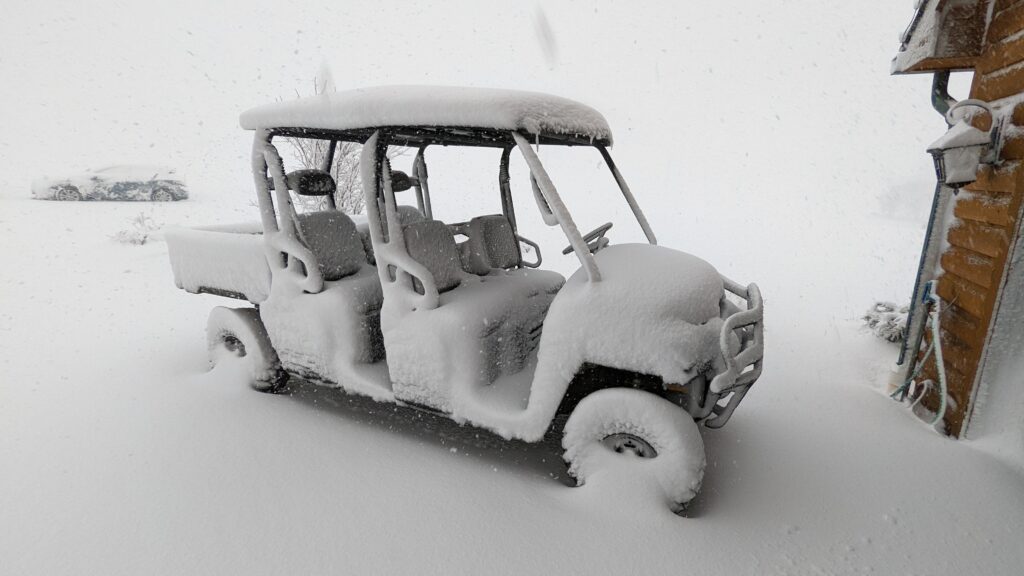 When the snow stopped around 2pm I prepped the tractor and started working on the driveway. Below was my first pass looking back from the gate.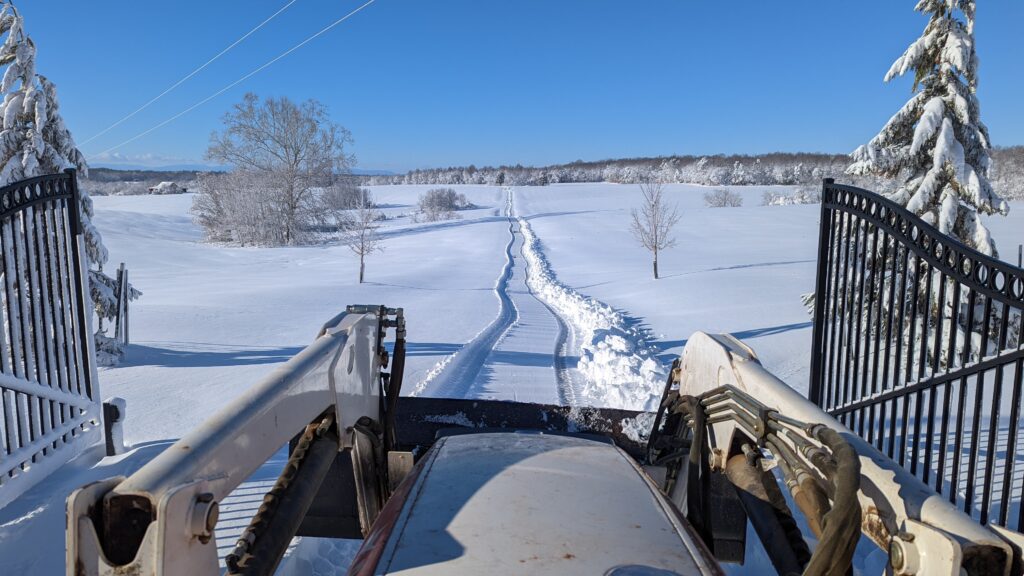 I finished the driveway at dark, enough to allow a non-4wd vehicle to make it. Temperatures went down to 11f that night and with the ground still warm and ice fog could be sefen rising in the bottoms at sunset. No power, but the whole house generator we had installed in September was WELL worth it, powers everything with ease.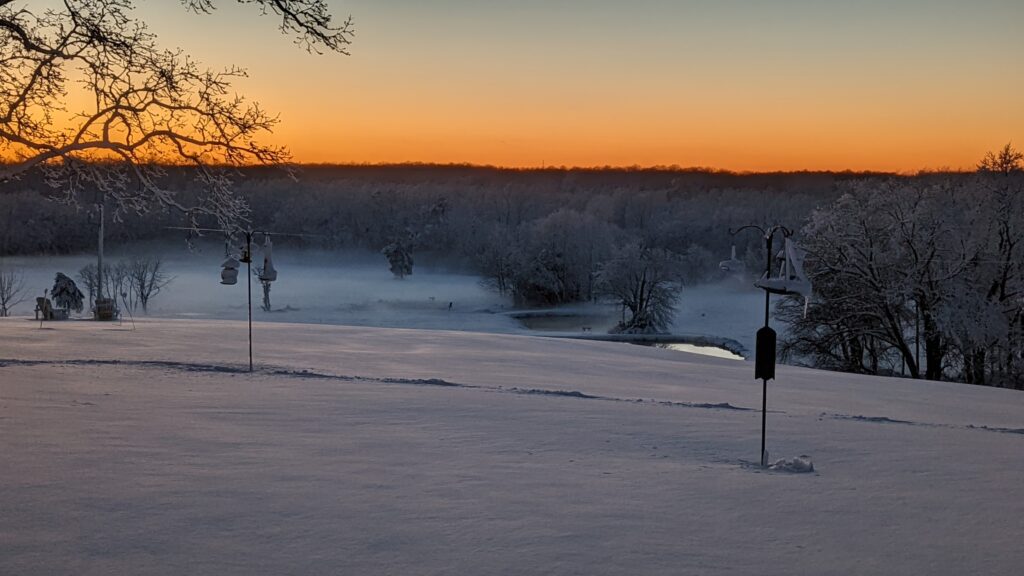 Here are a few pictures of the roads when we got out to help some folks on Tuesday and a short video on Zoar road..