What started as the removal of a few pesky cedar trees to improve views and access has snowballed into a full blown landscape project where we even bought bulk landscape materials.
Below shows the beginning, Patty cut down these trees with her new Milwaukee battery powered pole saw, which is wonderful by the way. She is going to use the trunks of these trees to build a raised bed garden.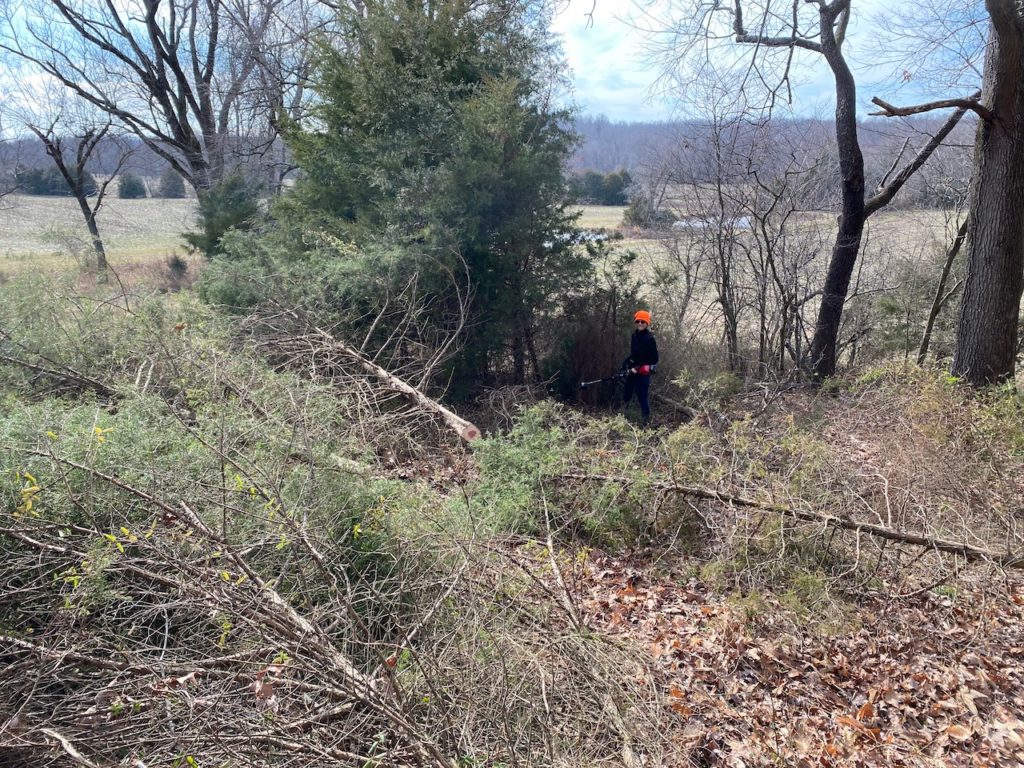 After we removed the trees we said hey, we need to grind these stumps out…and since we will need to rent a stump grinder and chain saw stump cutter, we might as well clear out some more of these trees and brush and open it up. Took me almost 15 trips with the tractor and grapple to get all of the trunks removed and disposed of.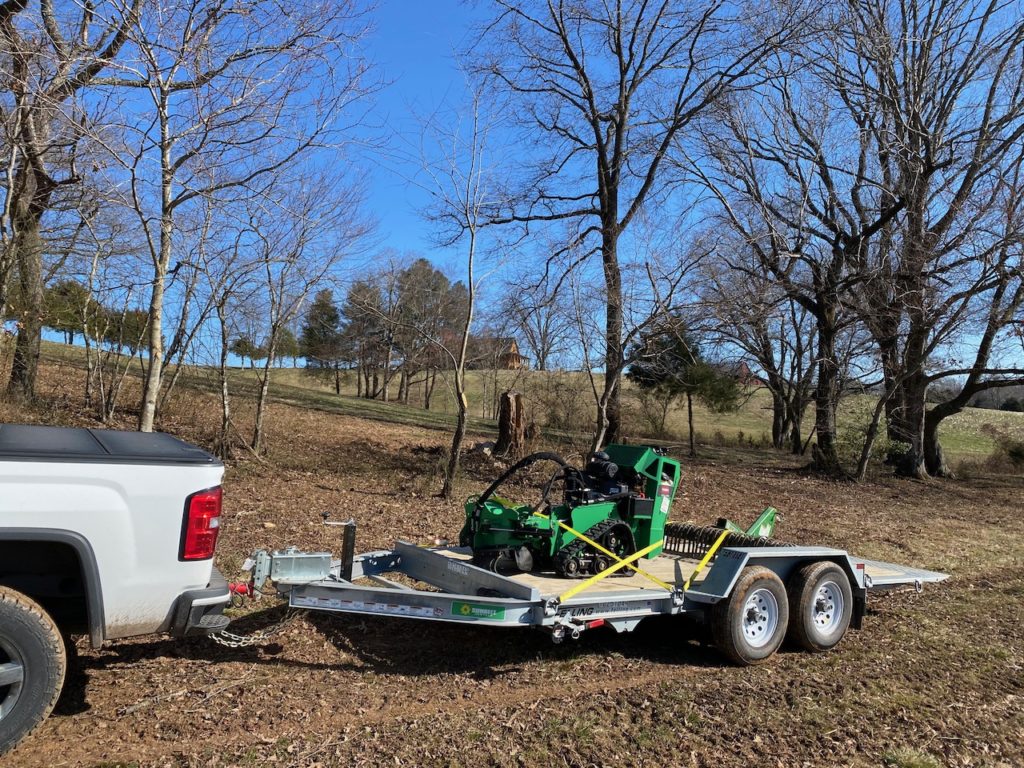 After cutting the trees down, disposing of the brush and grinding out the stumps I was left with one monster oak tree stump that was just too big to grind. Figured I could use the tractor, dig out around it, breaking roots and eventually I could pull it out. Well, no deal, dug at least three feet down and that thing would NOT budge. Project isn't complete until I can get that stump out of there and then re-grade the area in preparation for seeding a ground cover.